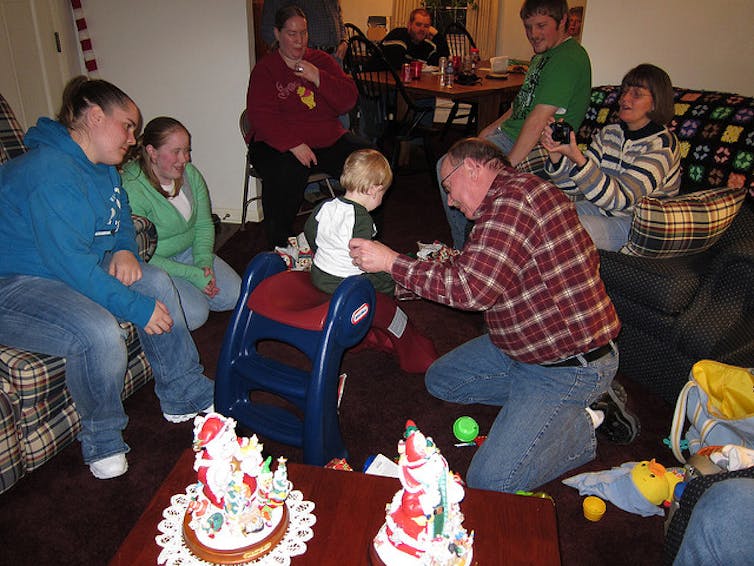 Broader family structures and experiences also play a role. In Italy, children growing up in intergenerational households tend to have both earlier childhood memories and more childhood memories than children growing up in traditional nuclear families. This probably occurs due to more opportunities to engage in rich and elaborative reminiscing conversations.
In contrast, parents and children experiencing depression may show a tendency for "overgeneral memory" – that is, difficulty recalling specific memory details. Poorer quality parent-child reminiscing is related to overgeneral memory among three- to six-year-olds.
Cultural factors
Just as our earliest childhood memories reflect our reminiscing conversations with our parents and our overarching family experiences, they also appear to reflect broader cultural practices and norms.Consistent with the "individualist" values of Western culture, American college students' earliest childhood memories are typically long, specific and self-focused.
Consistent with the "collectivist" values of Chinese culture, Chinese students' earliest childhood memories are typically brief, and more likely to reference social responsibilities.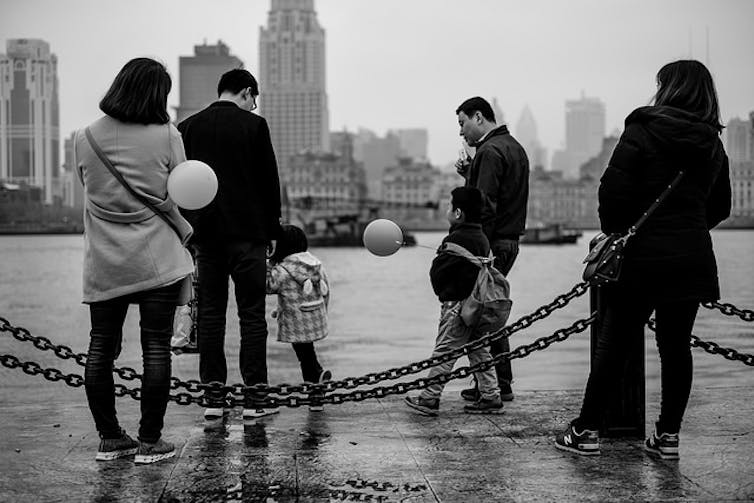 American mothers are also more likely than Chinese mothers to focus on their child's own personal emotional experiences when remembering together, and it is likely that these early parent-child conversations serve as a mechanism for imparting cultural norms.
In New Zealand, where Māori culture includes a rich oral tradition in which stories are shared across generations, Māori mothers have been found to reminisce differently to Pākehā (European New Zealand) mothers about important life events. When talking with their children about their own birth stories, for example, Māori mothers include more elaborations, more references to emotion, and more references to relational time.
Interestingly, Māori also have the earliest average age of first memory on record. At 2.5, these earliest memories occur a full year earlier than in some other groups.So the research is clear: our earliest childhood memories are intricately shaped by our experiences within our own families and cultures.
The process of memory formation is nothing like a video camera.